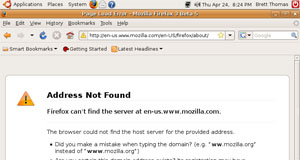 However, many people will immediately say that Linux is simply not ready for the masses – and I agree with them. What bugs me is that when asked why, I'm hearing complaints from ages past treated as present-day problems: "I don't want to have to work in a command line," and "It's so hard to configure," are just a couple of examples.
It's true that some things still aren't utterly plug-and-pray, but a lot of things really are nowadays. Unfortunately, one thing has continued to stay on the fringes of penguin compatibility no matter how pervasive it's become in day-to-day life: Wireless networking.
Windows and OSX have such simple ways of dealing with wireless, but for many very good corporate reasons, open-source alternatives have not seen such love. The problem stems from drivers, which (for open source operating systems especially) divulge a lot of secrets for how the hardware operates. Talk about giving away the golden egg – how would you like to broadcast every little thing that makes you special to your competitors worldwide?!
Read more
at Bit Tech
.