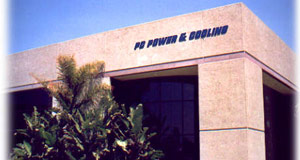 Bit Tech just published an interview with Doug Dobson, PC Power & Cooling's Chief Technology Officer. They talk about the acquisition by OCZ and Dobson also reveals some details on how power supplies will evolve. Dobson believes in the future PSUs will only have a +12V output as this will make them much more efficient. He doesn't think we'll move to higher voltages and believes 12V output PSUs will achieve an efficiency of 90 percent in the next 3-5 years.
"BT: How do you expect the PSU to evolve in the next three to five years considering the push to greener, more efficient computing? (Personally we believe PSUs will become more of a commodity product so in the future there will be an emphasis on price and features rather than component quality).

DD: I expect a major change. There will be only one DC output: +12 Volts. The +3.3V, +5V, and -12V outputs will be eliminated in the future. This will make the PSU more efficient, since +12 Volts is the most efficient output, and of course it will make the PSU simpler and less expensive.

Some of the cost savings will be used to improve component quality since the cost of upgrading is minimal compared to the cost of returning a defective PSU and the cost of computer downtime."
Read more
at Bit Tech
. Another interesting thing Dobson reveals is that PC Power is working on a modular power supply. He says their modular PSU design will be superior to modular designs available on the market right now as their design involves connectors with far more surface area and much more secure fastening.