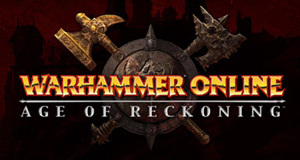 Bit Tech just published an interview with Josh Drescher, producer for Warhammer Online: Age of Reckoning.
"BT: So, speaking of other Warhammer games, did you know about Iron Lore shutting down? Their last game was the Warhammer 40K Dawn of War: Soulstorm expansion and the company said that piracy played a big part in their closure.

JD: Yeah, well if I'm honest then piracy is the number one concern for a PC gaming developer.

BT: You think it's putting off a lot of PC developers and driving them to consoles?

JD: I think that in other genres, yes. Luckily, as an MMO we're largely insulated from all that because of our model. It's impossible for a player to pirate our game and, even if they did, then it'd be them alone in their basement. For our game to make sense you need thousands of players all playing together on a massive architecture.

As a result, we're very attracted to Asian markets along with Russia and China – places where piracy is everywhere. Piracy is just a pandemic there. So, while we're very worried about it, it doesn't really affect us as much.

Obviously, I can't speak for other developers like Iron Lore. But, y'know I had friends who worked there and we tried to bring a load of them over to us when they closed. If they say piracy was a problem for them then I absolutely believe them. Piracy is why we see so many samey shooters."
Read more
at Bit Tech
.