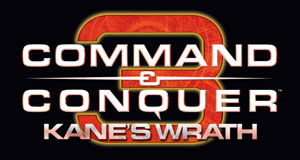 Bit Tech just published an interview with Jim Vesella, executive producer for C&C Kane's Wrath:
"BT: Did you get any feedback from the fans on any specific things they wanted to see improved from Command and Conquer 3?

JV: Yeah, absolutely. What we did find immediately was that people didn't think that the D-Pad was fast or comfortable enough to really utilise in an RTS game. That was kind of the first thing we wanted to do – to try and find a new and natural evolution to the radial interface. And that's kind of what the new interface does.

Also, just in terms of the gameplay, a lot of people found Tiberium Wars was pretty tough and was very difficult on Xbox 360. With the new interface though and with the game in general we think we've made it easier by tuning the campaign a bit more and made it a better balance of difficulty.

Plus, a lot of the new units and the whole idea of just going back in time and looking at Kane and so on – all that was based on player responses."
Check it out
at Bit Tech
.