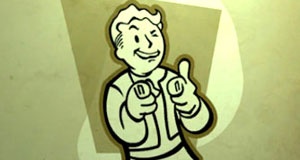 Bit Tech has just published an interview with Bethesda's Pete Hines to discuss Fallout 3.
BT: So, why did you choose the Xbox 360 as a lead platform? The series has traditionally been on PC.

Pete: Well, for us, Oblivion was multi-platform. The Xbox 360 has been out long enough and we have more experience with it than with the PlayStation 3. Whenever you pick a platform it's always better to go with one that is fixed. The PC is not fixed.

When we talk about having a par level of performance across all three platforms, it is nigh impossible to define that for a PC user. I have no idea what GPU, RAM, CPU or soundcard you have. Or even which OS you are running. So, saying that the PC is a lead platform – well, what does that mean in terms of how much RAM we have to use?

On the Xbox 360 though, all of that is very well defined. It also ends up making it great for PC because those constraints define the boundaries of the PC version. If you have a better PC than an Xbox 360 then you can scale up and do better – but it's much, much more difficult to go the other way.
Read more
at Bit Tech
.