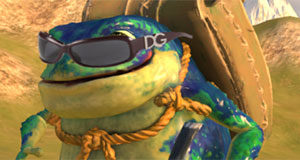 Bit Tech takes a look at the features of Microsoft's upcoming DirectX 11, check it out
over here
.
Although DirectX 11 is scheduled for release in conjunction with the next-generation Windows operating system, it's not as far away as you'd first think. Kev Gee said the company is planning to release a preview of the new API as early as November this year – that's just a few short months away. When that arrives, the playing field will be a lot clearer and the specs will be much closer to being finalised.

Gee gave a quick glimpse at some of the other improvements scheduled to make it into DirectX 11, but there's every chance that some of these might be removed. I think it's safe to say the main features we've talked about today will be in D3D11, but those that we haven't discussed in detail are probably still on the waiting list.

Because of this, it's hard to make any sweeping judgements on those additional features at this early stage. However, we can talk about the features that are all but 100 percent confirmed – things like Tessellation, the Compute Shader, and multi-threading in particular.