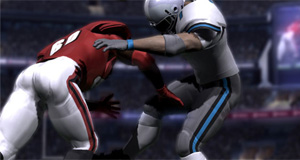 Bit Tech just published an interview with NVIDIA's Roy Taylor, where they discuss some of the biggest issues facing PC gaming over the next few years.
TS: How are things going with anti-piracy in the PC Gaming Alliance?

RT: It's a very difficult problem, of the four sub-committees inside the PCGA, it's the one that faces the biggest challenges but we're determined to try and tackle them.

TS: Is it the most active of the four sub-committees?

RT: All of the sub-committees are very active, but in terms of progress there are a whole bunch of issues we're trying to wrestle to the ground and they're just not ready to go public on them at the moment. With regards to piracy, first of all, you can't make the good guys, i.e. the legitimate purchasing customers, feel like they're criminals and one of the issues right now with existing DRM methodologies or processes is that they can sometimes make the good guy feel like they're not valued.
Read more
at Bit Tech
.