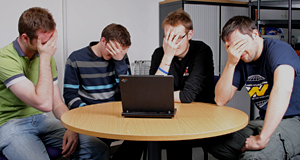 Ah, Grand Theft Auto IV, how the mighty have fallen. We remember when you used to be a PC stalwart, saving your truly definitive experiences for those who would take the time to tweak, mod and adjust you to their own personal view of perfection.
Unfortunately, as is evident from your inclusion in this list, we also remember the time you made Joe threaten to beat the development team like a flock of red-headed stepchildren. And that was only last week.
Grand Theft Auto IV is perhaps a controversial choice in this list we know, especially as the game is actually quite good once you get down into it, but the reality is that the convoluted restrictions Rockstar and Microsoft have placed on the game mean that its presence here is utterly justified in our opinion.
Read more
at Bit Tech
.