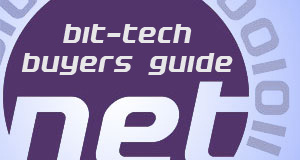 Happy New Year! Yes it's 2009, and while we might bemoan the continued lack of flying cars or private robot slaves we were promised in our youth, the march of technology does continue onwards with the Consumer Electronics Show (CES) in Las Vegas ready to kick off later this week showcasing all the fancy kit we'll likely be drooling over this year.
We've already had a sneaky peek at one of the show's likely unveilings - the Nvidia GeForce GTX 295 - so stay tuned to bit-tech over the coming days for continued updates from our man in Las Vegas.
Sadly though, the growing world wide economic downturn is continuing to have negative effects on component pricing here in the UK as the pound continues to slide against both the Dollar and Euro. While component prices in the USA and Europe are for the most part going down to encourage sales, prices here in Blighty have been rising over the last few months as importers find the pound doesn't stretch so far any more.
This can be enormously frustrating, as those who might have put off building a new system until the new year will now be faced with a notably increased price tag for the exact same components, while the exact same system has in fact become cheaper in the USA! Read more
at Bit Tech
.