Review : Thermal Speed Controller
The Thermal Speed Controller (Hereon referred to as the TSC as it's quicker to type) is a mini rheobus for a single fan, however it has some useful little features thrown in which make it much more useful to your average fan user.
Review Link :
Bit-Tech
---
Antec TruePower 430W Power Supply Review
Power supplies are one of the most basic building blocks of a computer system, and they are also one of the most important . We've generally had pretty good experiences with Antec's power supplies around here, so today we'll be looking their TruePower 430W model.

I'm sure from your perspective a power supply looks like is a pretty bland thing - after all, it's really just a metal box with some circuitry inside that you install once, and forget about. Apart from the odd noisy fan, or a motor seizure which causes overheating, there really isn't much to worry about, or is there?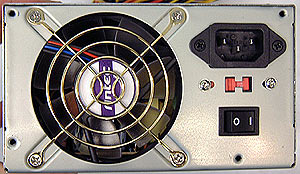 Review Link :
PC Stats
---
Abit NF7-S Motherboard (Socket 462) Video Review
The Abit NF7-S Motherboard is based on nForce2 chipset which delivers bandwidth speeds up to and beyond 333MHz. This board sports onboard 5.1 Channel Audio, USB2, LAN and RAID Serial ATA. It's stable, performs well and is great at overclocking. Watch the Video to find out more..."
VideoReview Link :
3dGameMan