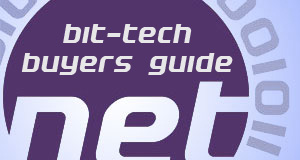 Phew! it's been a busy month here in the bit-tech offices, with October full of fantastic new hardware launches, and November set to be just the same. With the launch of Intel's Core i7 we'll doubtless be seeing a major shake up of the high end and ultra high end recommended hardware as the range of processors and accompanying motherboards and memory start to make thier way into the market.
Sadly though, the dreaded credit crunch seems to have finally made its way to e-tailers, with the weakening pound forcing hardware prices up across the board - we've seen some products increase in price by well over fifteen percent in just one month! However, you won't feel the pinch so much if you pick up the right hardware, which is what this guide is all about.
No one likes trawling through search engines for hours looking for product reviews or recommendations to justify your own, let alone someone else's all important graphics card or processor purchase, so we've decided to make the whole process a fair bit easier by producing a monthly hardware buyer's guide. We're still figuring out the best way to present the guide, but we've already received a good amount of feedback from our forums and will be looking to expand the range of recommended kit soon.
Check it out
over at Bit Tech
.