---
Creative Inspire 5200 5.1 Speakers
Need ear candy? WHO DOESN'T!!! (No your aunt Matilda doesn't count.) Well these speakers deliver and not just on paper. These speakers actually do sound great and they deliver great sound in style with their sleek Black/Silver design. Which I might add gives any room in your house a plus.
Review Link :
Geekshelter
---
3,5" Noise Isolator Lüftersteuerung (For our German readers)
Die Noise Isolator 4 Kanal Lüftersteuerung ist die Erste, die für einen 3,5" Schacht entworfen wurde. Der Vorteil der sich daraus ergibt, liegt klar auf der Hand. Man muss keinen der meist gebräuchlicheren 5,25" Schächte "verschwenden". Ein weiterer Aspekt einer Lüftersteuerung ist natürlich die Drehzahlregulierung der Lüfter..
Review Link :
MHzPower
(German)
---
Minion case from Koolcases
Here at Red&Blackness Mods we always keep an eye out for new and innovative products, this sure got our attention. The Minion has a truly unique design and some features never before seen in other cases. The manufacturer of this case is a company called Sungmin. Chances are you've probably never heard of them; let's see if their products are worthy.
Review Link :
R&B Mods
---
Tuluz's cold cathodes review (For our French readers)
I've posted on Ginun a review of 6 Tuluz's cold cathodes : blue, purple, red, tricolor, black and green.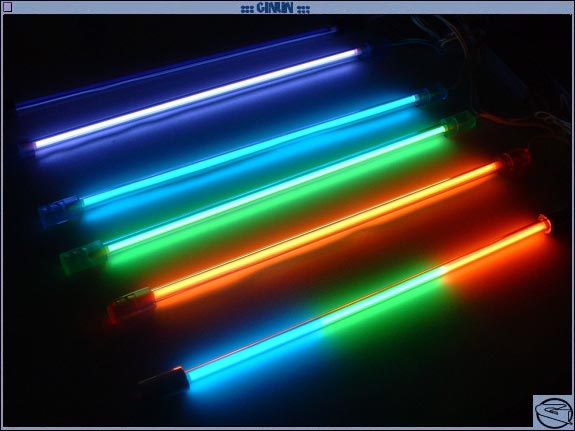 Review Link :
Ginun
(French)
---
Enermax UC-A07FATR2
Once you get past the lengthy name, you will see that we have here is a drive bay mounted multi-function solution for all your computing needs. Look no further! How much better can it get! Seriously, this unit can do a lot of cool things. It has an LCD readout for speed of two fans and it's two temperature probes. It can control the speed of 2 fans, take your computer's temperature in 2 different spots, has connectors for 2 x USB and 1 x Firewire. It also has line in and line out for audio! Read on...
Review Link :
ClubOC