Two days ago Intel announced the new
BTX Form Factor
. AnandTech analyzed this new form factor and wrote up 6 pages about it! BTX (Balanced Technology Extended) will need new cases, new motherboards and in some cases new power supplies. One of the remarkable things is that with BTX the motherboard will not be at the right side anymore, but on the left. The CPU will also receive a new spot on the motherboard, more to the front, close to the front intake fan of a BTX case.
Just in case you were told otherwise, the BTX form factor is largely incompatible with the ATX form factor - the only area where this doesn't fully apply is in power supply support, as you can use ATX power supplies with BTX motherboards (more on this later).

In order to understand BTX you have to understand the motives for change. CPUs are getting hotter, graphics cards are as well, and despite all of these increases in thermal dissipation there is an increase in demand for quieter PCs. Today's ATX cases and motherboards were not designed for the incredible levels of heat that they have to deal with, and it is with this that we begin our understanding of BTX.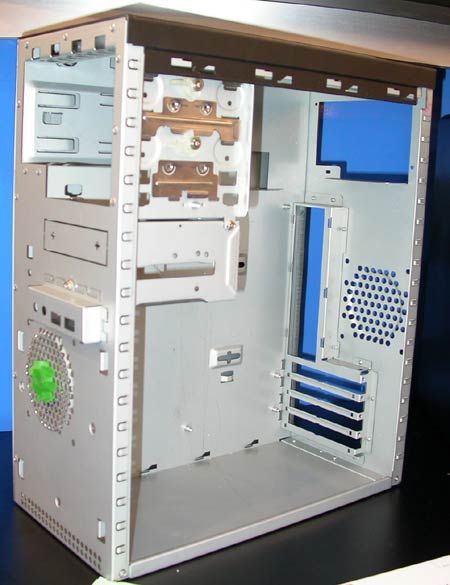 You can find the article
here