---
XFX GeForce 4 4200 8X Turbo
This card proves that you can get very good performance in a budget card. The platinum gamer edition includes plenty of goodies that should entertain you for a good while, and when you're bored with the games and the gamepad you can use your artistic skills and do some post-processing on footage you've captures from your TV. The card handles most of today's games very well, and will most likely keep up with most of 2003's remaining game releases.
Review Link :
Gamershell
---
R&B has a easy contest starting May1
Wohooo contest time!!!! We are giving away 4 cpu coolers, 1 led fan and one email hub. Just send in your funnies joke to us at rbmods
Cotest at
R&B Mods
---
Evercool WC-101 (for our French readers)
Nowadays, the watercooling is unquestionably the more appreciated system of cooling in our PCs thanks to its look except standard and these performances more than satisfactory but it is particularly cumbersome and expensive. Evercool try to solve these problems and produce the Water Cooler WC-101, it is this one which we will present to you today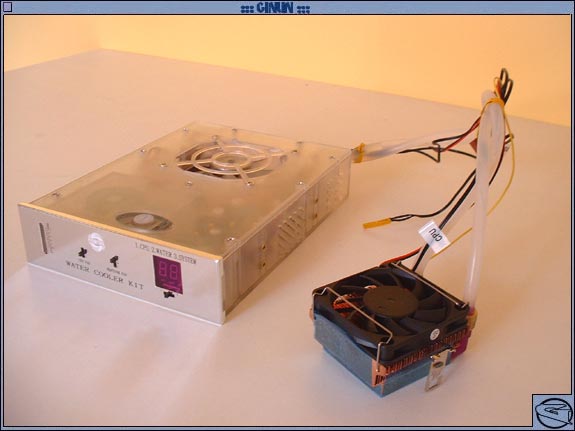 Review Link :
Ginun
(French)
---
Nikao Mast Mid-Tower Case Review
Below the 3 1/2" floppy bay are the power and the smaller reset buttons. Both of these buttons have been chromed to stand out against the dark grey and offer an appealing contrast to break up the overall dark theme. The lower portion of the Nikao Mast features a drop down door that has two USB ports. Unfortunately, Nikao did not include microphone, headphone jack or Firewire 1394 ports to this location. A skilled case modder should have no trouble modifying this portion of the front bezel and integrating the ports into the existing design. The ports are connected via a series of extender cables, which reside inside the case and must be connected to the appropriate motherboard headers prior to use.
Review Link :
MTB
---
Enermax Netzteil EG365AX-VE(G)(FMA) 353W (for our German readers)
Wir haben das aktuelle 353W Enermax Netzteil mal genauer unter die Lupe genommen und auf seine Funktionalität im Alltag getestet. Was uns dabei alles so Positives und leider auch negatives Aufgefallen ist könnt ihr in unserem Test nachlesen...
Review Link :
Moddinggods
(German)