---
Vantec Spectrum UV Fans
Now and then a very simple product comes along that literally blows our socks off. Sometimes it's a sweet looking computer case, other times it might just be an out of this word fan grill, but this time it's a fan! The crazy Overclockers and case modders over at Vantec have done it once again. They have taken their ordinary cooling fans and turned them into unique works of art. Check out the Vantec Spectrum UV Fan review right here on ClubOC!
Review Link :
ClubOC
---
Antec TrueControl 550
Now imagine a power supply made specifically for us overclockers. One that you can easily adjust voltage outputs and even fan speed and do so from the front of your case. What's that, there isn't one? Well there is now. Introducing the TrueControl 550 from Antec. Basically it's like a modded TruePower power supply
Review Link :
PCA
---
Western Digital Raptor 10,000-RPM SATA HDD
The Raptor has, as with all current SATA drives, 2 power plugs: the new SATA connector as well as a legacy Molex power connector. The reason for the new connector is the lower power consumption of SATA disks. Newer ATX Power Supplies are already coming with SATA connectors replacing some of the obsolete Molex connectors. But nobody with an older PSU has to worry: Molex connectors work without any problem with the Raptor.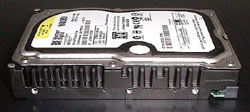 Review Link :
OCAU
---
Spire SoundCTRL Review
Do you strive to make your cold cathode do more than they're supposed to? Yes, you can leave them on, but why not make them do something more unique, something cool than just always on. Well today we are going to take a look at that product. We will be taking a look at a product that chooses to change that. We are talking about the Spire SoundCTRL
Review Link :
Modsynergy
---
X-Trac ZooM mousepad, and Eels MouseFeet
The X-Trac ZooM and Eels MouseFeet continue the trend, I am happy to report. It's official, I'm converted from a non-mousepad-user (find THAT in a dictionary) to a ZooMer. Even without the Eels, this mousepad fits all my needs, from gaming to surfing to everyday grimble. The Eels definitely add a great finishing touch to the experience
Review Link :
OCCC
---
Vantec Vs. Antec PSU Comparison
A power supply is a component that has seen little advancement since the early days of computing. Outside of increased wattage and extra fans, the power supplies of today are the exact same as those of yesteryear. However, today's power supplies can differ greatly in quality. For those who don't overclock, or have a slew of disk drives, a generic 350-400 watt power supply is usually just fine. However, for the niche that does overclock, power supplies are very important. Power supplies directly affect the overclocking capability of a computer. As a computer is overclocked, more current is drawn. If your particular power supply isn't up to the job, stability is compromised. Now, what classifies a power supply as being "good" or "quality"?
Review Link :
Nexus Hardware