---
UV LED Fans Review
The LEDs are hot glued onto the fan, they are then secured by a piece of clear tape which goes around the fan 1 time. The fans also come with about 18 to 19 inches of cable, very nice cable too, not your typical black, red, and yellow wires, but one single looking wire. All three wires are merged into a chromed one, it looks good this way
Review Link :
V-U
---
KoolPCMods Xide-Pad Mouse Pad
The first thing I noticed when I unwrapped this mouse pad is that it was large and sturdy, but was still lightweight. After placing it in just the perfect position and throwing my old mouse pad in a drawer somewhere, I simply plugged it into the USB slot and presto there was light
Review Link :
Xtremods
---
Thermalright SLK-800 Heatsink
Thermalright continues their reign of terror with another excellent CPU cooler. The design that they started out with in the SK-6 is still being tweaked by each subsequent generation of their heatsinks, and the performance gains show that the tweaking works
Review Link :
PimpRig
---
Poweplant
Today we are having a quick look at the "Poweplant" that Criticool sent us.
Review Link :
R&B Mods
---
SilentMaxx ProSilence
You want to make your PC silent, you need the new SilentMaxx ProSilence Fanless PCS-350. This PSU is generating 0 dBa ! How can it does this ? Because it doesn't have any fans ! Ginun reviewed it and give its opinion about it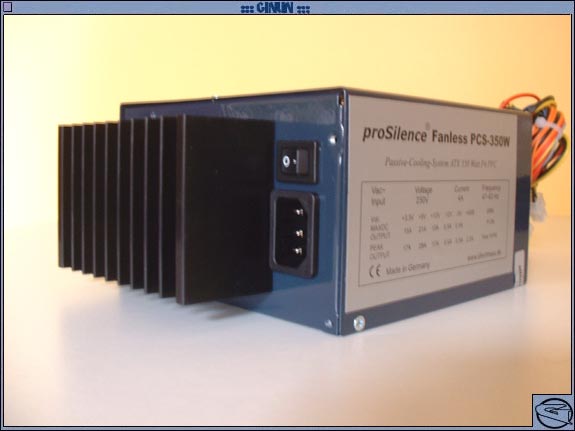 Review Link :
Ginun
(French)