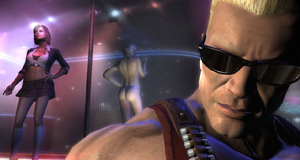 So, we're back. You may not have ever realised we ever left thanks to our hard work pre-Christmas, but finally all the bit-tech.net staff are snug in their office chairs after an exhausting Christmas break. We're back and ready for more; more games, more tech and more 'splosions than ever.
2008 was a mixed year for gamers and while 2007 was undoubtedly one of the best years in gaming that anyone can remember, 2008 didn't quite manage to top it. There were some gaming highlights to be sure, but for every Braid or Left 4 Dead there was a disappointment to counter it. Still, at least there was plenty of cheesecake. It wasn't all bad.
Our hope remains however that 2009 will prove a better, more exciting year for gaming – one not mired in DRM worries and console exclusives. Who knows, with a host of innovative titles on the horizon and an increasingly popular indie scene 2009 may manage to top even 2008. Read more
at Bit Tech
.