Another review of Albatron's GeForce4 Ti4200P-Turbo 128MB this time by
PC Stats
:
It's well known that any videocard based on the GeForce4 Ti4200 GPU is going to offer one hell of a value, and Albatron's GeForce4 TI4200 Turbo is probably one of the fastest ones we've tested.

It's nice to see a manufacturer so confident in their products that they can claim their Ti4200's will perform like a Ti4600. Goes to show a lot about quality and this card didn't disappoint.

With a retail price of $270 CDN ($185 US) the Albatron GeForce4 Ti4200P Turbo is one of the more expensive Ti4200's out there and if you don't plan to overclock then you might want to look for something more conservative (a Ford instead of a Ferrari). If you want a killer budget videocard with excellent performance then you'll be quite happy with the Albatron I think.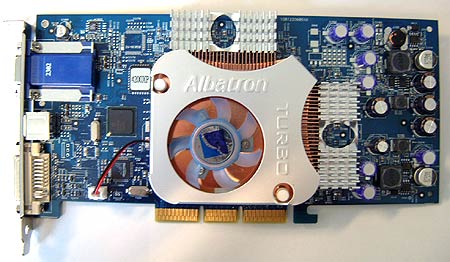 Nice card eh